比武装突袭2 的手册更加详细的手册.可能是这个手册成书比较早
结合了ofp 时代的经验的缘故.后面的武装突袭2 ,内容就少多了
Welcome to the Shack Tactical "'Armed Assault: Combat Operations' Tactics, Techniques, and Procedures Guide"
My intent in writing this was to provide a comprehensive tactical virtual warfighting guide that would both serve as doctrine for the Shack Tactical group as well as act as a general tactical resource for other groups to learn from and adapt as they see fit. While this was written with Armed Assault (aka "ArmA: Combat Operations" in the US) in mind, many elements are relevant and applicable to other tactical games.
Weighing in at over 60,000 words, there is no question that this is a large guide. I understand that it may not be feasible to go through the whole thing in one sitting, so if necessary, bookmark it and go through it at your leisure. I spent a good amount of time linking up the document to ensure that smooth navigation is possible from index to section, and I hope that it helps to make it easier to find topics both on your initial and subsequent viewings of this.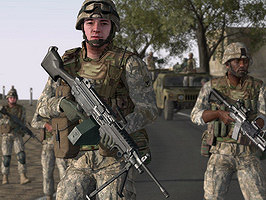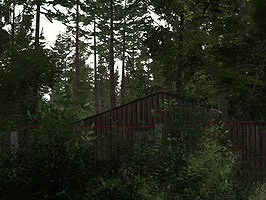 参考出处
http://dslyecxi.com/armattp.html

Standing, taking advantage of sight offset to minimize exposure

Crouched, taking advantage of sight offset to minimize exposure

Prone, taking advantage of sight offset to minimize exposure
这个手册是可以购买的